Isema is the business school for entrepreneurs dedicated to natural products. Partner of businesses involved in producing, transforming, and selling natural products, Isema is specialized in the training of managers and middle management with dual technical and sales-oriented skills much needed in the fields of sales management, marketing, procurement, logistics and innovation in a booming sector.
Isema provides a hands-on training program, which meets the expectation of the targeted sector by involving experts of the natural product sector itself. Each of them is an expert in his field. In addition, Isema's courses are taught as work-linked programs for most students, who go through the 3-year curriculum in connection with field work.
Isema offers as well continuing professional training targeting a public who already has professional experience.
Hence, Isema is recognized by professionals as one of the leading programs for training of high-added value middle and upper management with a net placement rate of 97% of its graduates (within the six months following their completion of the program).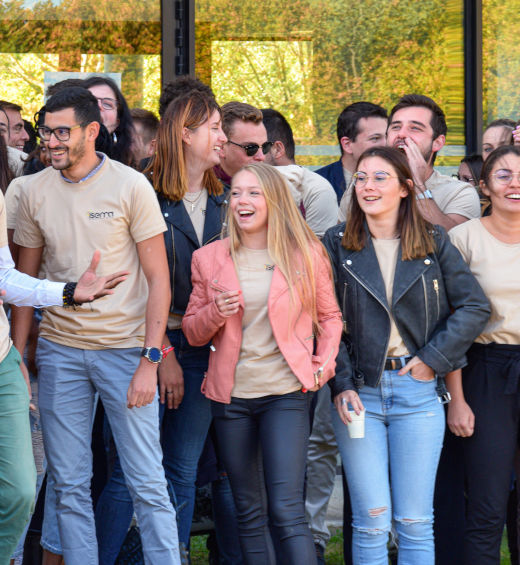 Accredited program
Isema is recognized by the French Government (Decree of 16 April 2013) and isauthorized to admit students with a college scholarship (i.e. receiving financial aid from the government) in its programs.
Accredited certificates
Isema's training programs lead to certificates accredited by the French Administration and registered at the National Registry of Professional Certificate at the levels 6 (+3 years after completion of secondary education) and 7 (+5 years after completion of secondary education).
Our partners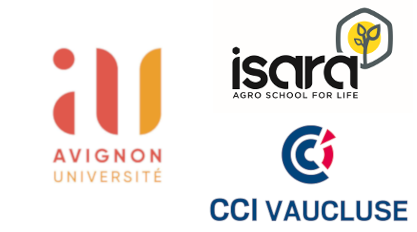 Isema is strengthened by a large network and enjoys full recognition from the business sector, with professionals closely involved in its activities and programs.
Isema's management program is a partner since 2006 of the engineering school ISARA, as well as of University of Avignon, and the Chamber of Commerce of Vaucluse.
Hands-on education
Since its creation Isema favors the acquisition of skills through in-context curriculum and project-based pedagogy. This educational approach along with the work-linked curriculum and internships foster the acquisition of skills throughout the program (know-how, interpersonal skills, etc.)
A few examples:
« New Products Grand Jury »
Students are given 7 months to design as a team an innovative product in all its dimensions: marketing concept, market study, industrial process, financing plan, packaging, sales… everything is conducted as if taking place in a start-up.
Serious Game : Develop Managerial Skills
The business mockup allows the students to exercise their decision-making skills by managing a fictive business submitted to the contingencies of its environment and market.
Projet CSR
Leading a group project meant to improve the integration of Corporate Social Responsibility (CSR) at Isema or in a business.
Significant field practice
Work-linked program: 34 to 38 weeks of immersion in a business.
Internships: working in the field from 8 weeks to 6 months
Campus
Isema and our partner engineering school, Isara are ideally located on the AGROPARC technopole in Avignon and enjoy close synergies with businesses, research centers and the local university in a unique concentration of skills within the agrobusiness, biotechnology and natural products sectors.
The Avignon Campus is bright, open, and pleasant with green spaces that offer a very good and welcoming atmosphere for learning. It hosts two schools dedicated to innovation and entrepreneurship for quality food, agro-ecology, development of natural products and the protection of the environment.